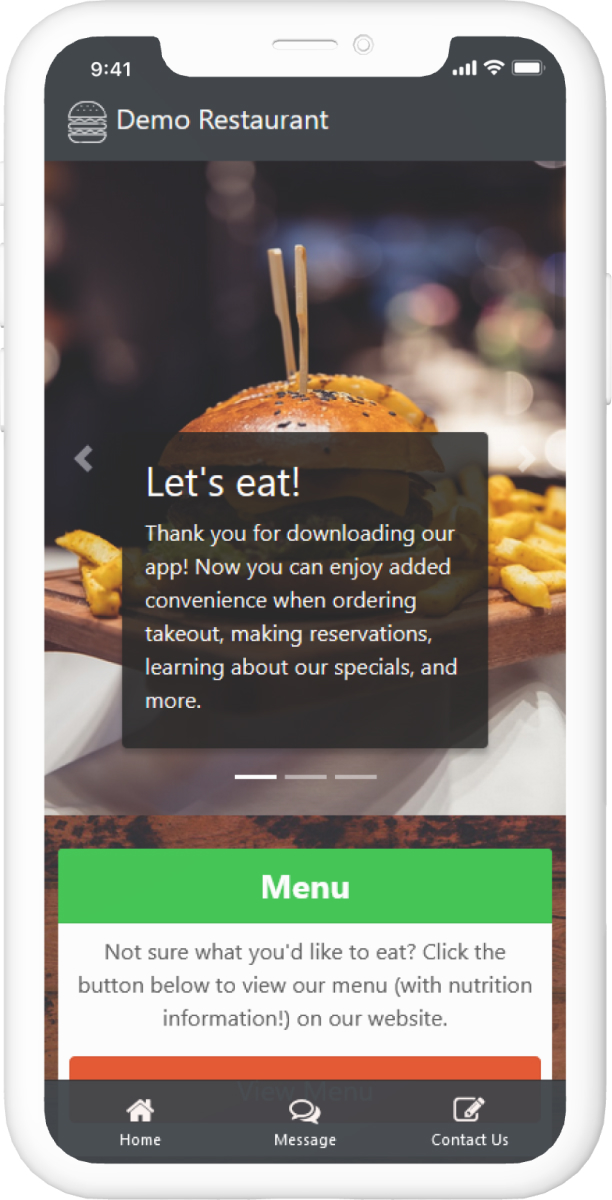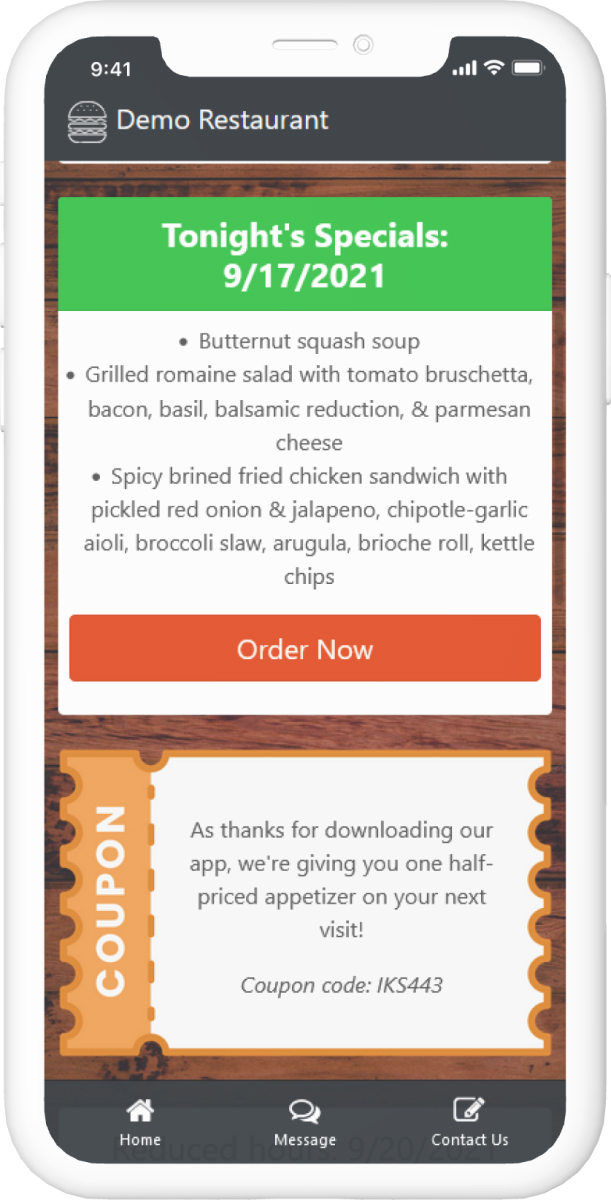 A More Savory Way to Stay in Touch
Some restaurants use text message blasts to announce their promos, but many customers don't like that.
Other restaurants post on Facebook and send newsletters to their email lists, but the majority of those messages go unseen.
AppDingo is the solution. With the app, you can send exciting offers and news straight to your customers' phones, and you won't be bugging them by blowing up their texts.
For example, you can use broadcast messages to announce limited-time promotions and deals, which send them a push notification that they can check later. You can also use the "Cards" feature to post weekly specials, seasonal menu updates, new hours of operation, trivia nights, live music, and more right on your home page.
It's an awesome way to entice customers to dine with you and keep them in the know.
Request a Demo