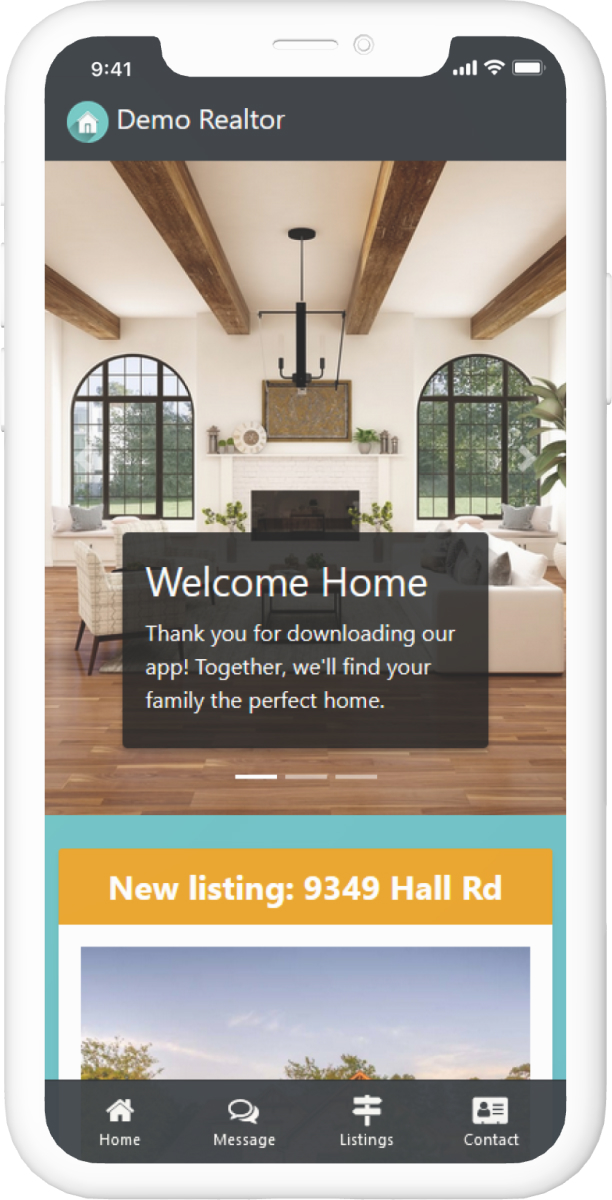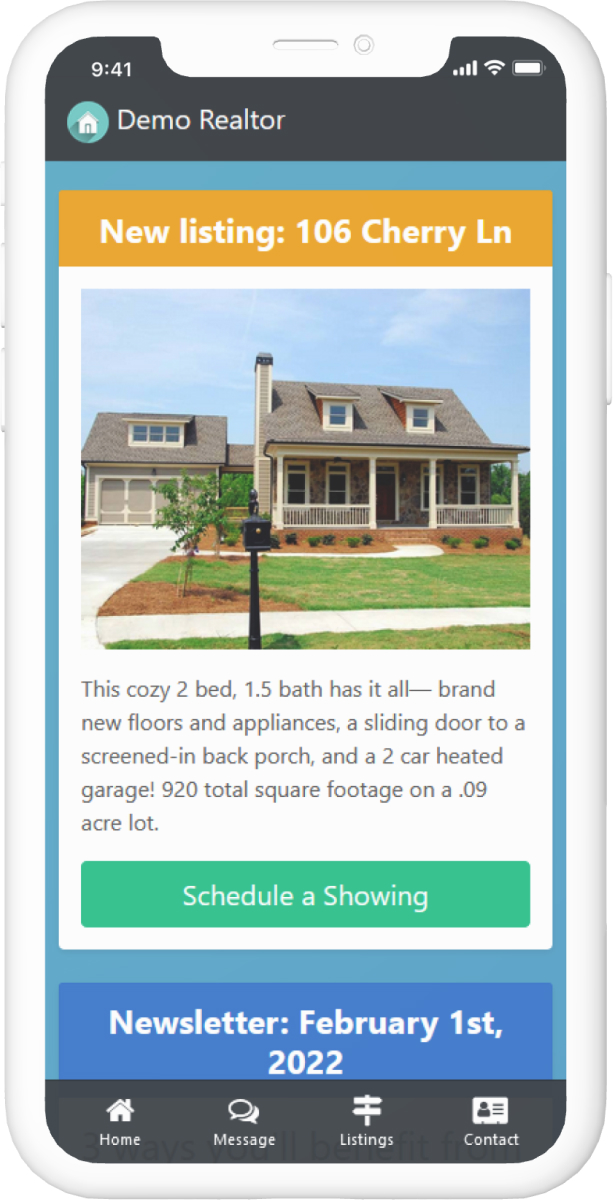 Direct Messaging, Listings, and Your Newsletter, All In One
Realtors— use AppDingo to keep in touch with your clients!
The card feature can be used to post new listings for all of your clients to see, as well as your regular newsletter (Did we mention that AppDingo alerts have an open rate as high as 98%? That's huge— standard email newsletters would be lucky to hit 20%.)
And the messaging feature makes getting in contact with your clients a breeze. You can send them listings, schedule showings, and more!
In addition, it's also a useful tool to update clients about special events, such as open houses.
So, what are you waiting for? Get your free demo today!
Request a Demo