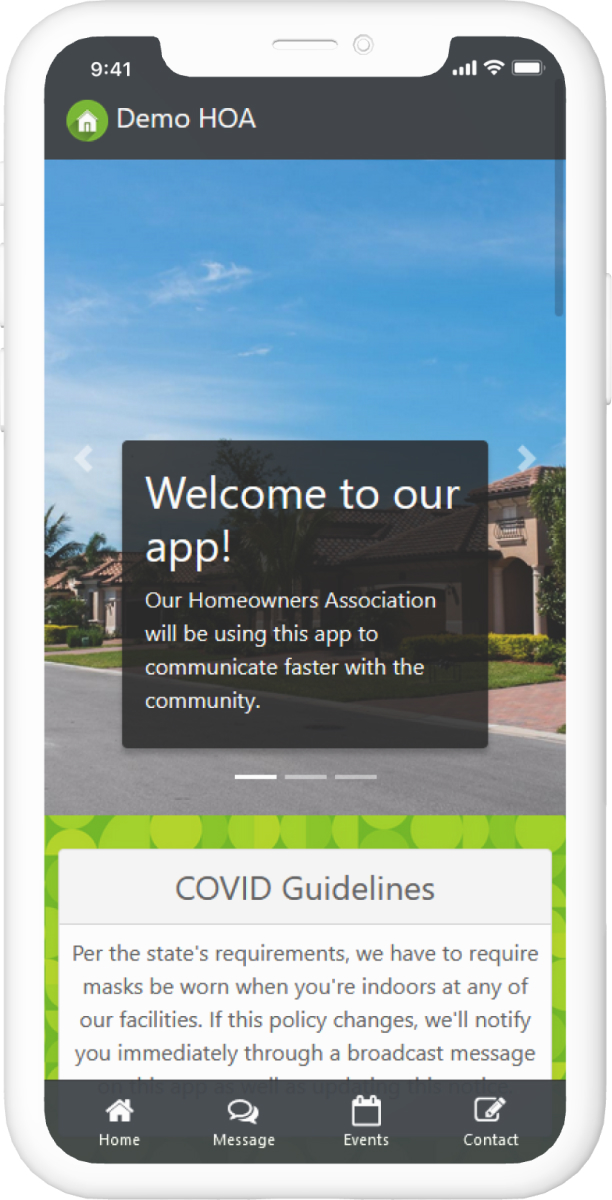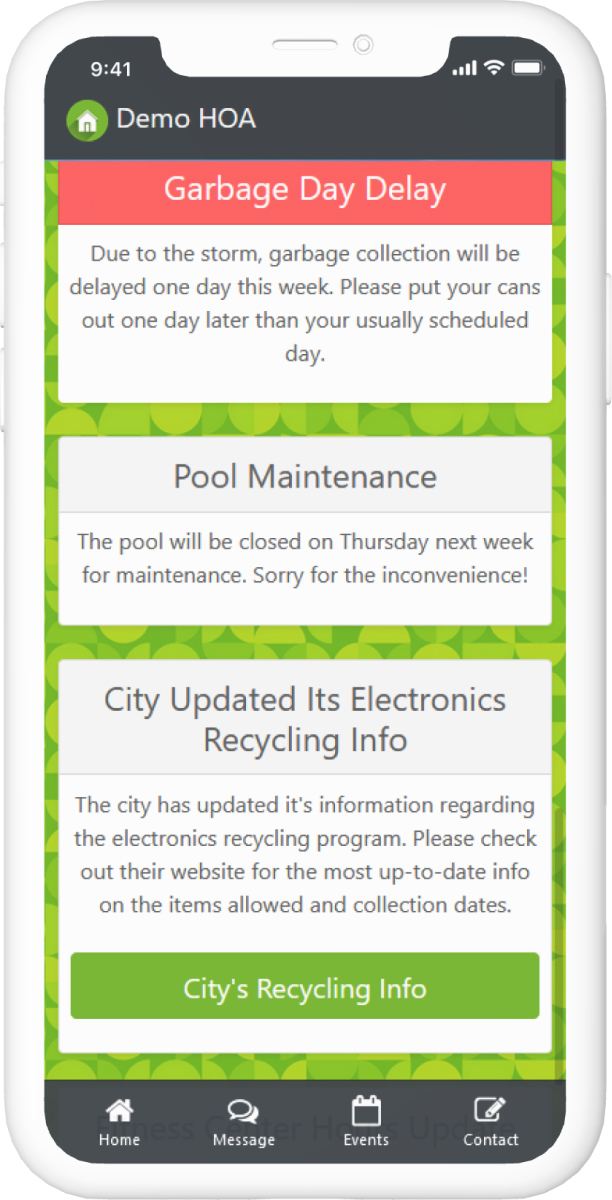 Seamless Communication With Your Neighbors
What better way to get everyone in your neighborhood on the same page?
With AppDingo, you can push notifications right to your residents' phones, so they'll have up-to-the-minute info on things like scheduled maintenance, trash/recycling changes, policy reminders, community events, and more.
No more putting notices in people's mailboxes or sending email blasts that get ignored or deleted. Instead, you'll enjoy direct, convenient communication that keeps everyone in the loop.
Request a Demo