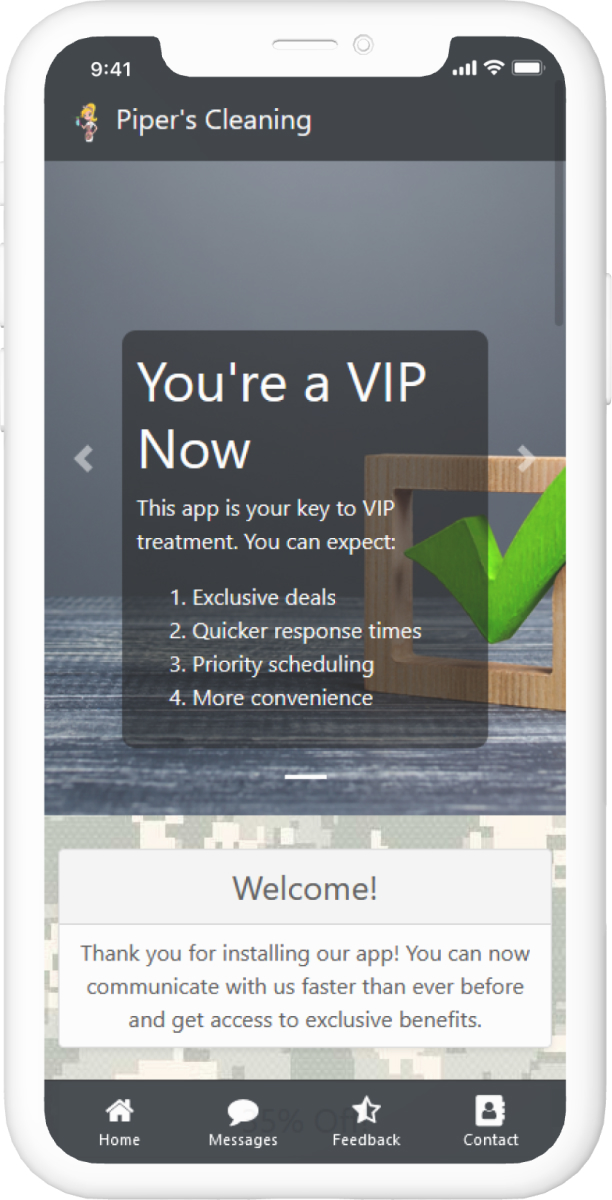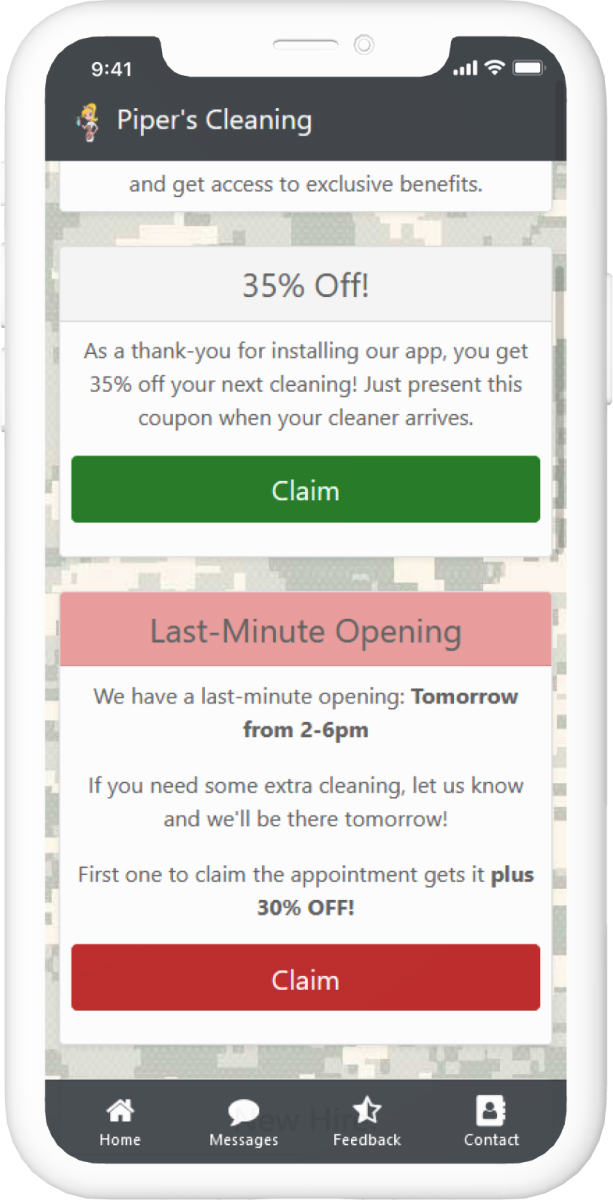 Clean Up Your Communication Methods
The AppDingo platform will enable you to connect with your regular cleaning clients and make your customer service even better.
You and your team members can send appointment reminders, give clients a heads-up when you're on the way, share special discounts, post professional cleaning tips as permanent cards, and so much more. You can also broadcast messages to alert your entire customer list about last-minute openings and time-sensitive promos.
Meanwhile, users can message you with specific requests for cleaning products and areas of concern. Everybody wins!
Request a Demo